Season 2021 is just four days away, and amongst those expected to be in the action at the end of the home and away season are the Sunbury Lions. The loss of serious firepower up forward has created opportunities for emerging talent, and Scoop is reserving judgement on how the Lions will shape up as the scoreboard will tell the story.
Scoop's 2021 prediction: 4th - 6th
EXPECT Sunbury's enviable depth and impressive record at home to be tested in the anticipation of a repeat finals appearance in 2021.
Questions loom large of a Lions forward line that was once plentiful of options. Sunbury's forward stocks are looking depleted at best, given four of their leading five goalkickers from 2019 have moved on. Lachie Bramble (leading goalkicker with 21 goals) will miss all local footy after Hawthorn added the talented midfielder to their AFL list, while Jack Landt (20), Jack Sheehan (13) and Jarrah Maksymow (13) have also left the building. Only half-forward Alec Goodsen (19) remains. The fact is, 77 goals (including Dylan Landt's 10) out of a season total of 180 kicked in 2019, a massive 44 per cent of the 2019 tally, is a lot to lose.
If that wasn't enough for a hungry Lions list to overcome, star midfielder Mitch Conn faces a weekly fly-in, fly-out scenario after the club confirmed his partner had been promoted and transferred to Sydney for work.
Lions coach Travis Hodgson concedes that while not ideal overall, recent events have been beyond the club's control.
"While we're in good knick and [have] done near everything right, you can never predict the unpredictable," he said.
"We're still hopeful that on the back of our off-season recruits and growth of our younger blokes [that] the fight for spots remains a healthy one."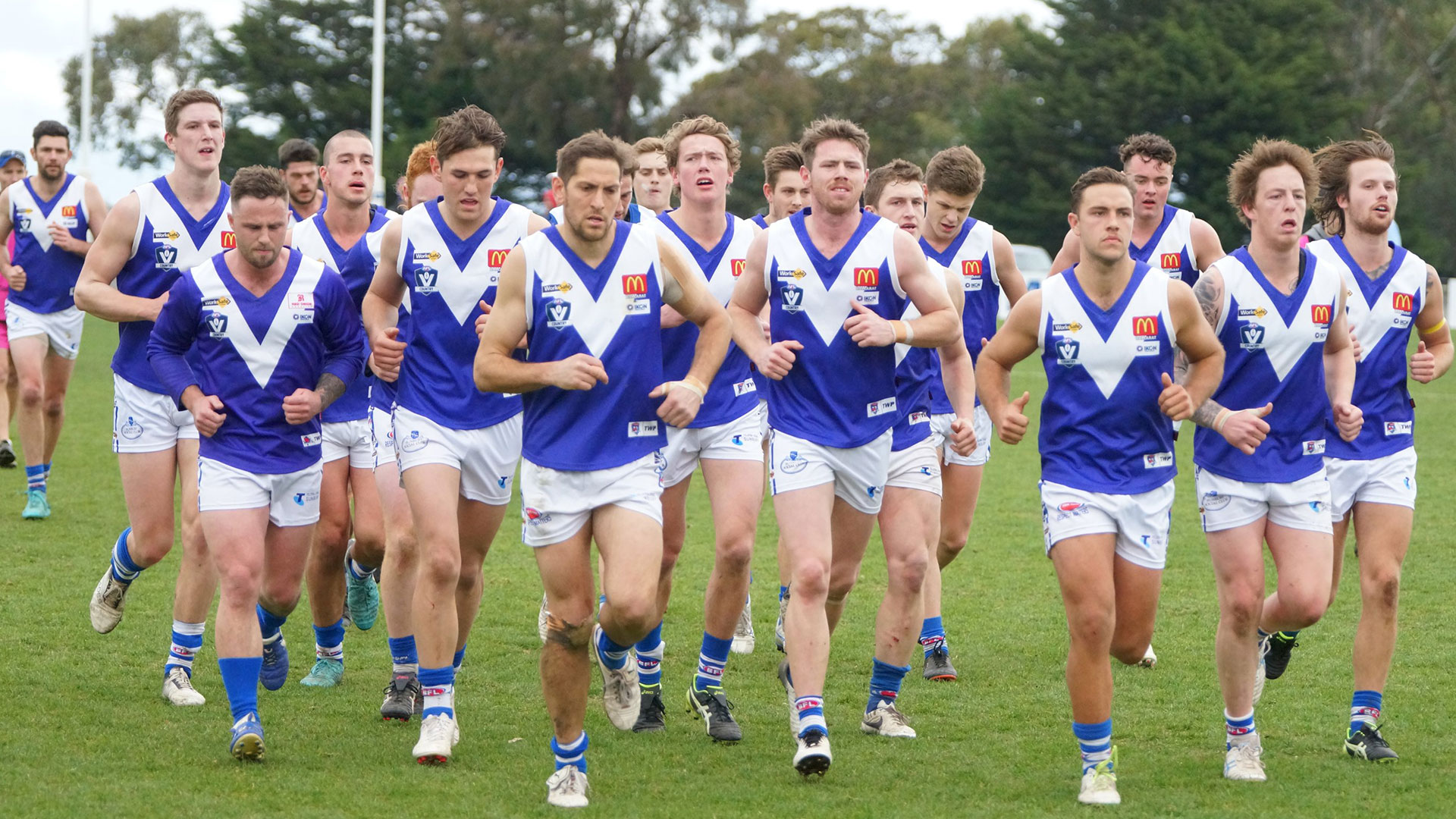 In some good news for Lions fans, Hodgson did confirm the recent signing of star ruckman David Kovacevic (St Albans) on a part-time basis to aid top five 2019 Best and Fairest finisher Jayden Eales.
"Eales has been very good for us and adding Kovacevic just takes the pressure off a bit in such a demanding position on the ground, especially in the BFNL," Hodgson said.
"We expect to gain eight to ten games out of a gun who I'm sure everyone who follows BFNL would be familiar with.
"There's no dispute with Kovacevic – A-Grader!"
Sunbury had gained the services of former Port Power Physiotherapist Andrew Hall to run the fitness program pre-COVID; a decision that has already an impact on some of the established stars at the club.
"[Alik] Magin is flying, and new recruit Daniel Toman looks super fit and ready to go," Hodgson said.
Toman (Port Melbourne, Bendigo Gold, Woodend) will slot straight into the midfield, while other newbies, namely Haydn Ross (Riddell - forward/mid), *Harrison Milton-Connell (Port Melbourne, Calder Cannons) and Aaron Christenson (return) will provide the support network for Magin and Jayden Eales. Boom signing Tyson Lever (Coburg) is expected to hold down the number one role in defence at centre half back.
Ross, on the other hand, who was earmarked for a role in the midfield, could find himself forward to fill a shortage of recognised goal scorers. At Riddell in 2018, Ross booted 79 goals to finish the RDFL's leading goalkicker. It's a move that makes sense.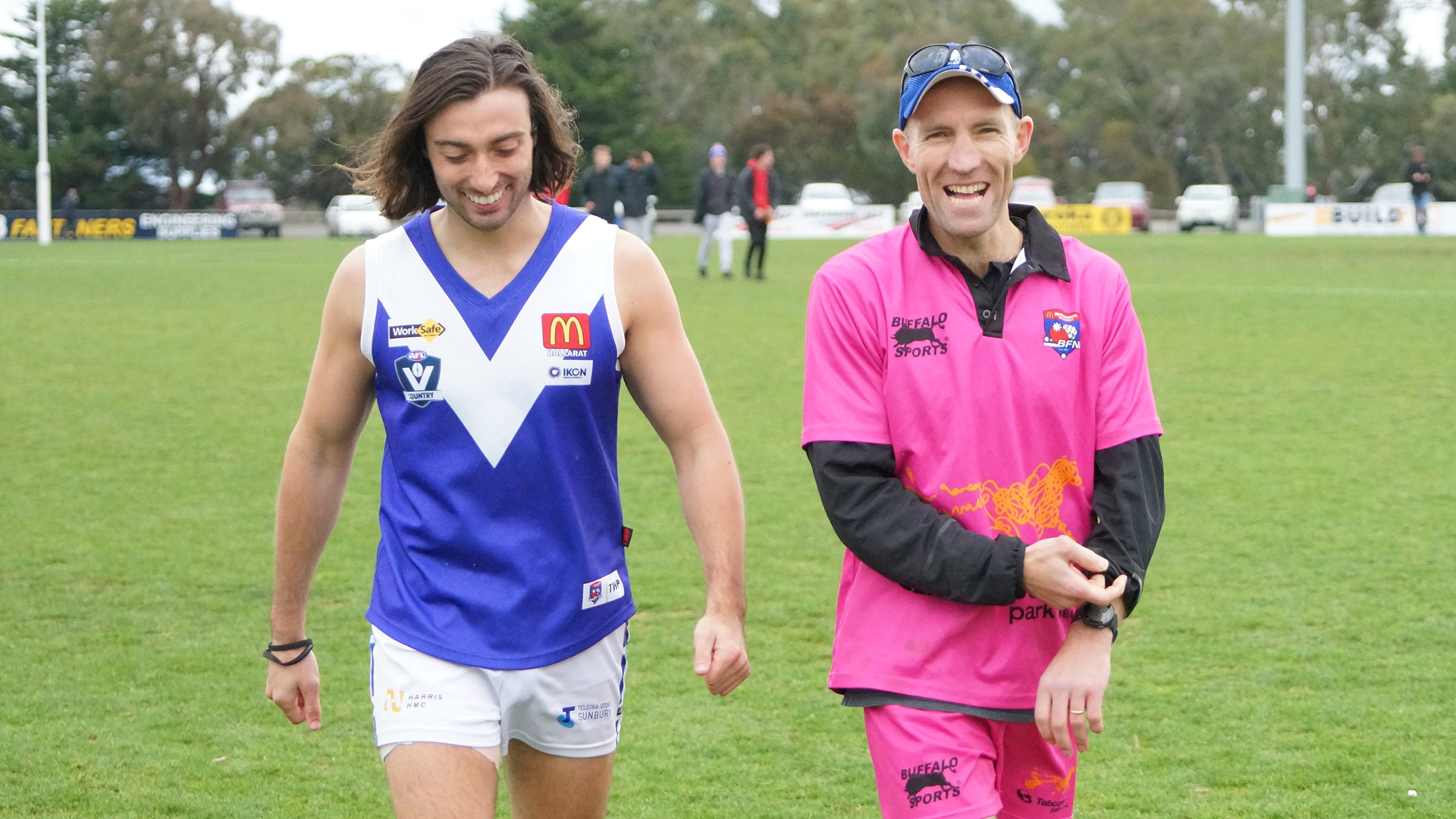 Unfortunately for the Lions, inside-mid Greg Hay and key swingman Jack Sheehan have opted for another year off. Sources say Hay and Sheehan did not miss footy as much as they thought they would in 2020, joining seasoned campaigners Grant Valles (Old Xaviers), Daylan Kempster (Keilor Park/travel), Jarrah Maksymow (Albury), Jack Landt (Dimboola), Dylan Landt (Doutta Stars), Nathan Bridgland (Riddell) and Will Healy (Sunbury Kangaroos) on a mounting exit list.
There are also confirmed reports that 186cm young gun and 2020 Lions signing Jake Sutton is SANFL bound, most likely to Central Districts. The 19-year-old leaves the club without playing a single game.
But with loss comes opportunity, according to Hodgson.
"There's a real chance for our young talent to step up," he said.
"Luke Goater, Thomas Werner and Jacob Bygate will get their chance."
The Lions have made Clarke Oval a nightmare for visitors over the past two seasons, having won 15 of their last 16 games. Ironically, seven of eight wins at home in 2018 wasn't enough to secure a finals berth. Unbeaten at home in 2019 and a fourth placing on the table with eleven season wins, these Lions are coming with a feverish appetite to improve on the road in 2021 (noting that they won just four of the last 16 games across 2018 and 2019, running at just 25 per cent at the pointy end of the home and away).
For the keen observer weighing progress, we lie in wait, holding judgment and with a cheeky eye fixed fairly on the scoreboard, as there are some undeniable big outs.
* Affiliated players: Harrison Milton-Connell (Port Melbourne), Josh Guthrie (Coburg).