The challenge is real for Sebastopol in 2021 but with huge talent on the 'Burras list, Scoop expects new coach Michael Serle to have a plan capable of dethroning the reigning premiers East Point. If they can do it amongst a strong pool of contenders, it would be the 'Burras first flag since 1975.
Scoop's 2021 prediction: 2nd - 4th
EXPECT new coach (non-playing) Michael Searl to have the recipe capable of dethroning East Point - and the mounting number of challengers along with it - in this year's title race.
The 36-year-old brings with him a wealth of experience and flag success, both as a player and captain with North Ballarat (VFL) and more recently as coach of Springbank (Central Highlands).
"I'm excited for the season ahead," he said.
"I'm not here to make any drastic changes to the game plan that got us within three goals of a premiership in 2019, but our lack of efficiency by foot over that final series was one area we identified where there's room for improvement.
"We had enough of it (the ball), but we lacked polish, especially going forward."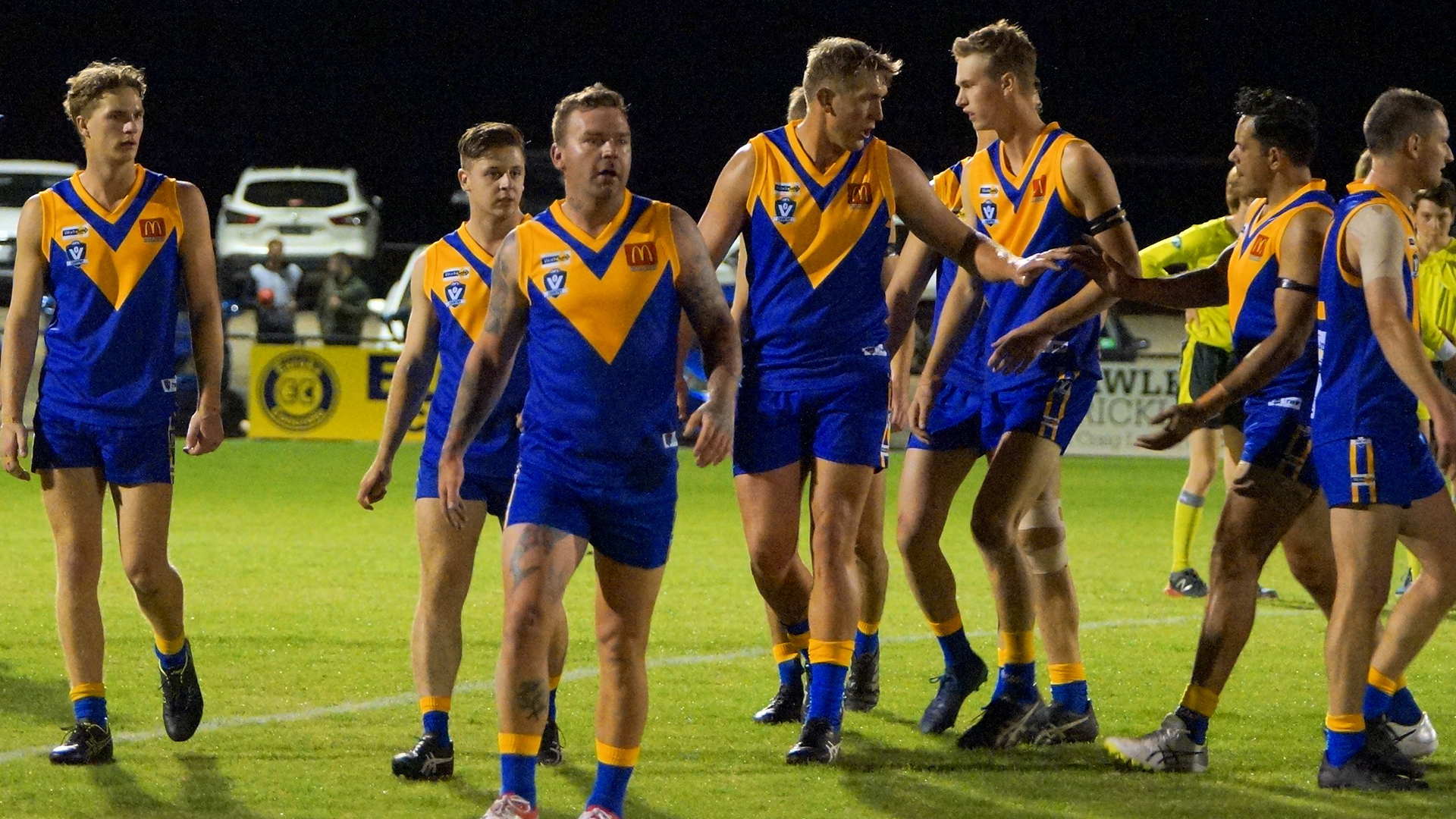 Complacency on the back of a Runners Up year is not a word you would associate with the 'Burras, given their sought-after additions in the off-season.
Jack Richards (Warrnambool) looms as the immediate replacement for departed ruckman Toby Thoolen, who has returned to Swan Hill for family reasons. *Michael Lockyer (Lismore - 6ft mid-forward/wing) and Connor O'Shea (Maryborough - half back/mid) will add leg speed and skill, while youngster Adam Haslett (Aararat - half back) is thriving with the rise in grade to BFNL company. Jacob Breguet (23-year-old from Merbein – 6'4 ruck) will provide some much-needed relief for Richards, while up and comer Liam Stow (North Warrnambool – 6'3) who trained with the club in 2019 is a hopeful hit-up third tall forward option. Nick Hausler (forward - pinch-hit ruck) and Jack McNabb (key back) assume the bonus recruits tag for 2021 given they missed near all of 2019 for the 'Burras with injury.
This blend of youth and experience is sure to add depth quality to a group that isn't shy of top talent. Lachlan Cassidy, Luke Kiel, Tony Lockyer and Daniel Widgery are said to be primed for Round One, while Michael Powell (leg) has had the best part of twelve months to fully recover from injury. Dynamic forward James Keeble is training well and continues to build. Potential young guns Jed Hill (Ballarat) and Jack Bramby (Rebels) have also been bonus acquisitions.  
The 'Burras lose Captain Tom Peterson (AFL Queensland), Brett Goodes (retired), Geoffrey Lovett (Central Highlands), Jordan Gercovich (Rokewood) and Hamish Everitt (Rokewood).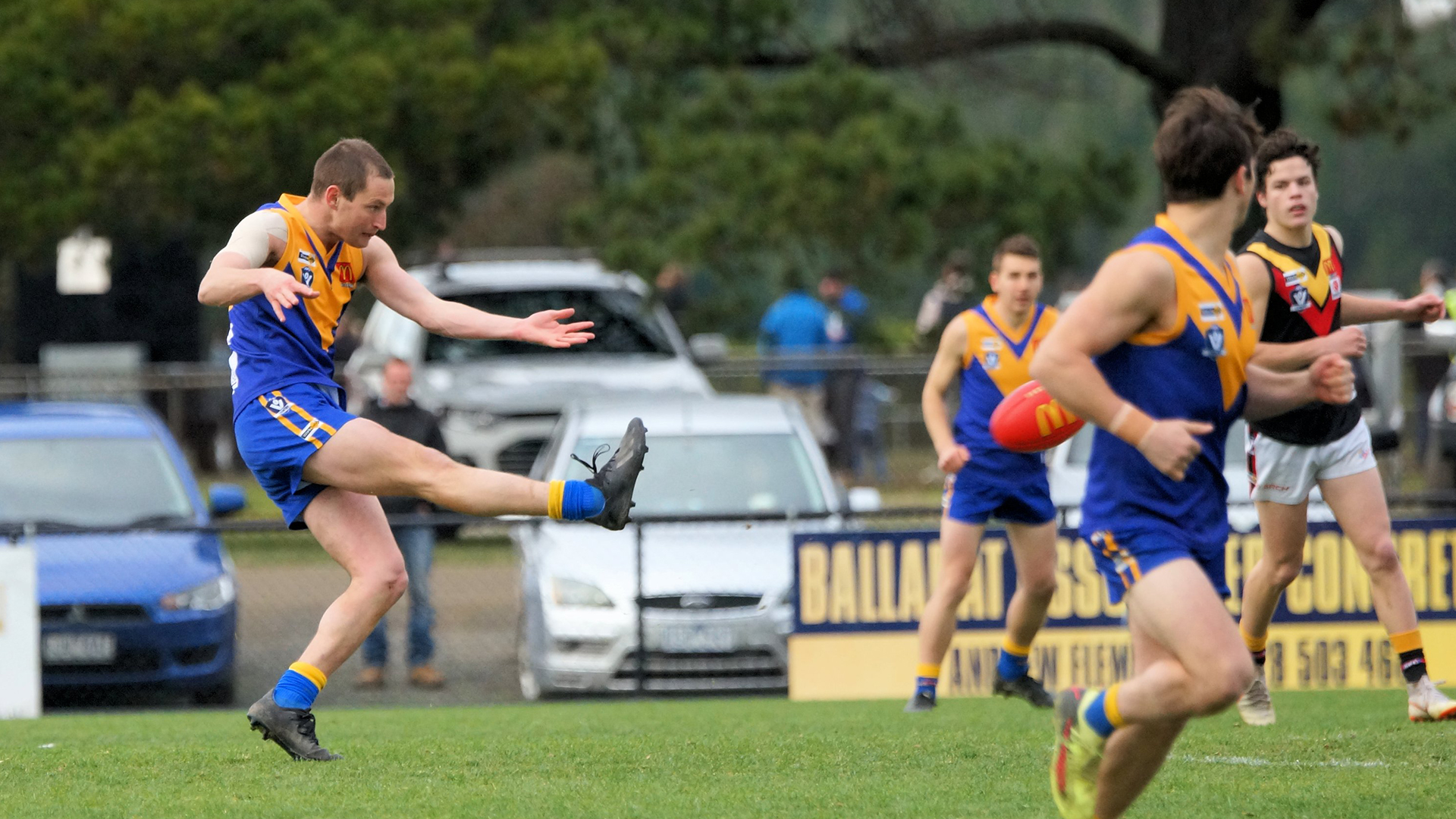 Searl was disappointed Goodes won't be going around again.
"He's (Brett) an old mate of mine from the VFL days, I would've loved to have him, if only for half a season."
The 'Burras will be ready to fire as match simulation ramps up in preparation for Round One's blockbuster Grand Final replay against the Kangas.
Searl's motto ahead of 2021 is crystal clear.
"Go one better," he said.
Sebastopol has not won a premiership since 1975.
*Michael Lockyer (brother of Tony) has booted 320 goals from 98 games with Lismore in the Mininera and District Football League over the last five seasons (season scores of 71, 67, 76, 35) and averages just over 3 goals per game.
Affiliated players: 0