We continue the countdown to the senior season with Scoop's club-by-club predictions for Ballarat. The Swans have a superstar new signing in three-time Hawthorn Premiership player Josh Gibson who, along with 2019 league leading goalkicker Andrew Hooper, will cause plenty of headaches for opposition teams. But coach Joe Carmody insists there's more to the Swans than Hoops and Gibbo.
Scoop's 2021 prediction: 8th - 10th
EXPECT Ballarat to play their part in the overall improvement of BFNL action in 2021 given the club's marquee signing of former Hawthorn champion Josh Gibson.
According to coach Joe Carmody, Gibson could not have been more impressive in the lead up to round one.
"Gibbo hasn't missed a session," he said.
"He's been excellent."
While the equation for opposition sides to overcome Ballarat this year appears problematic enough in its simplest form (stop Hooper, avoid Gibson = win), Carmody is adamant there are more strings to the Swans bow.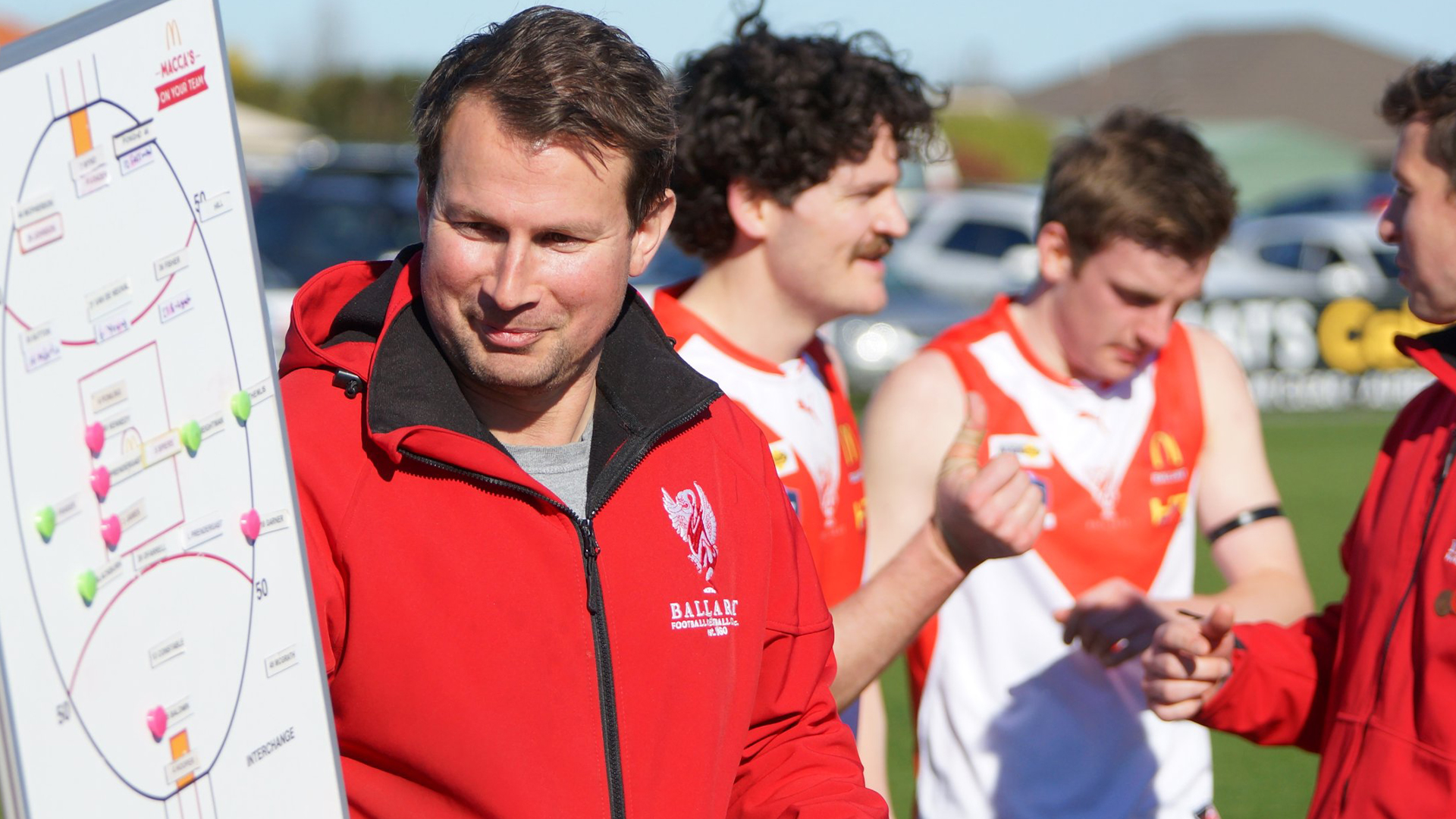 Despite a lowly 2019 performance that yielded just three wins and a draw, the Swans are confident they can turn the tables on some results that didn't go their way. The Swans lost five and a half games by 18 points or less and were in the hunt despite the final score against Sebastopol (Rd 1 - 21 points) and Darley (Rd 18 - 51 points). But outside a few near misses and three wins, the Swans were belted for the most part of the last season played, struggling with a growing injury list to key players.
Mitch Martin, Sam James, Nick Weightman, Lachie Dawson and Keenan Mellington missed 52 games between them, exposing the Swans youth and (lack of) experience. Even Andrew Hooper, who was the BFNL leading goalkicker in 2019 (41 goals) played with debilitating injuries (ribs, calf) but somehow managed to play every game deep in the forward line.
Swans coach Joe Carmody's philosophy in 2021 is simple.
"We just want to be able to turn up and compete for longer, regardless of the opposition," he said.
"Last season (2019) we were good for 15 minutes a quarter, but leaked goals too easily thereafter.
"Thankfully, all of our boys are over their injuries and haven't missed a beat over the summer.
"And Hoops (Andrew) is going around again for us, which is terrific, and we're hopeful he can thrive with an injury-free run and more support (forward)."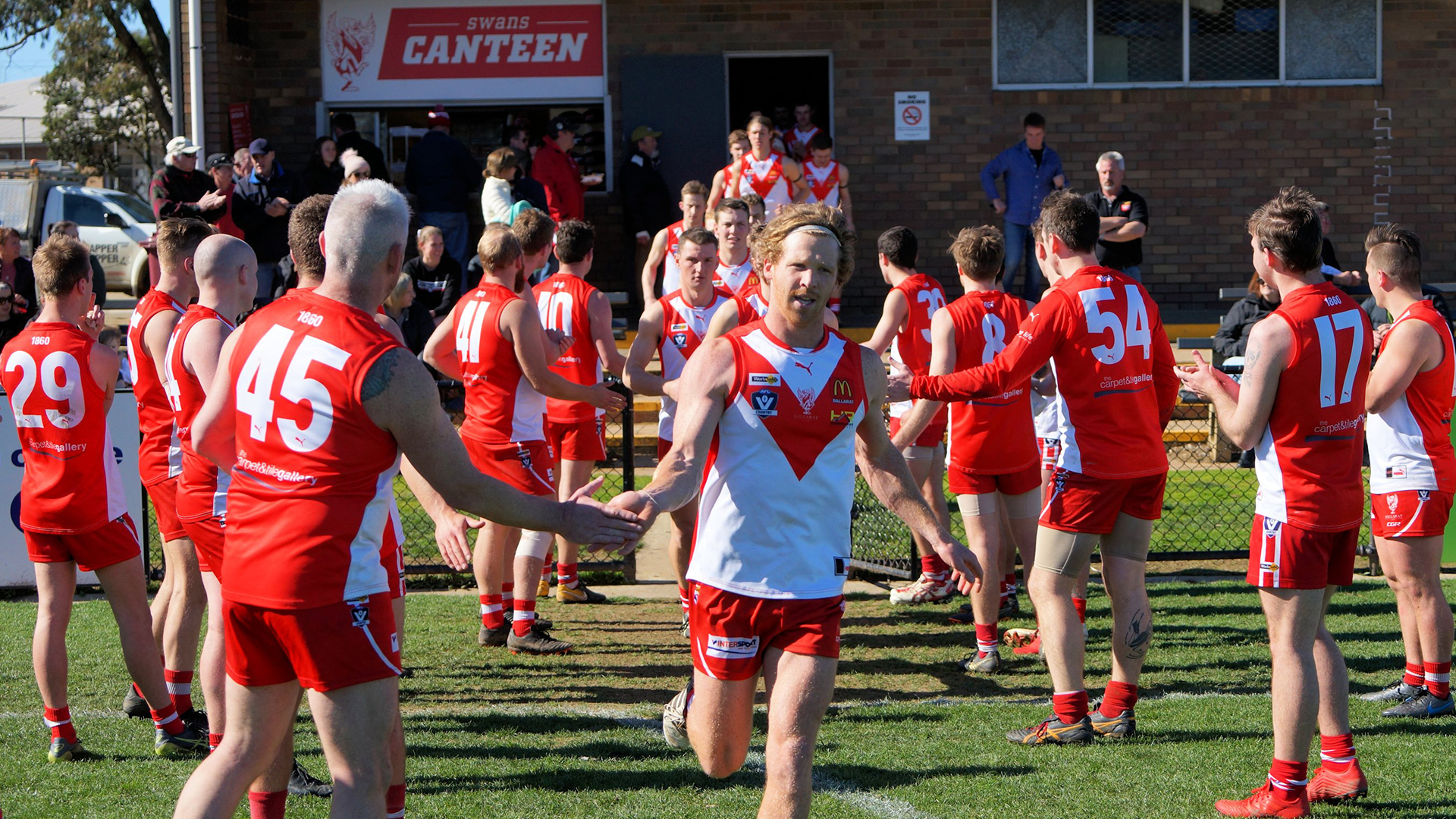 The Swans welcome key forward Jake Dunne (Buninyong) to bolster their options in the air inside 50, while Mitch Bishop (key back) returns from a lay off and is likely to play an important role in aiding Gibson and Bailey Van de Heuvel who was the 'go to' man in defence last season. Nathan Patrikeos (Waubra) will add some body strength through the midfield in the absence of Keegan Mellington (who remains doubtful) and Lachie Dawson (likely to be call up for Footscray VFL duties). Former Ballarat Rebel and (then) TAC Cup leading tap ruckman Pat Glandford (6'2 - solid build) will play the relief role for 2019 Club Best and Fairest winner Marcus Powling.
"It's pretty exciting for us," Carmody said.
"Our group has plenty in the 21- to 22-year-old range, and with 40 to 50 games under their belts and four or five pre-seasons, they look like men now and are ready to have a significant impact."
Keegan Mellington (doubtful), Jesse Nicholls and Jed Hill are the notable absentees for 2021.
*Affiliated players: Lachie Dawson (Footscray VFL)